The Elevated Wildflower Meadow-Inspired Workshop and Dinner with Floret Flowers, Part One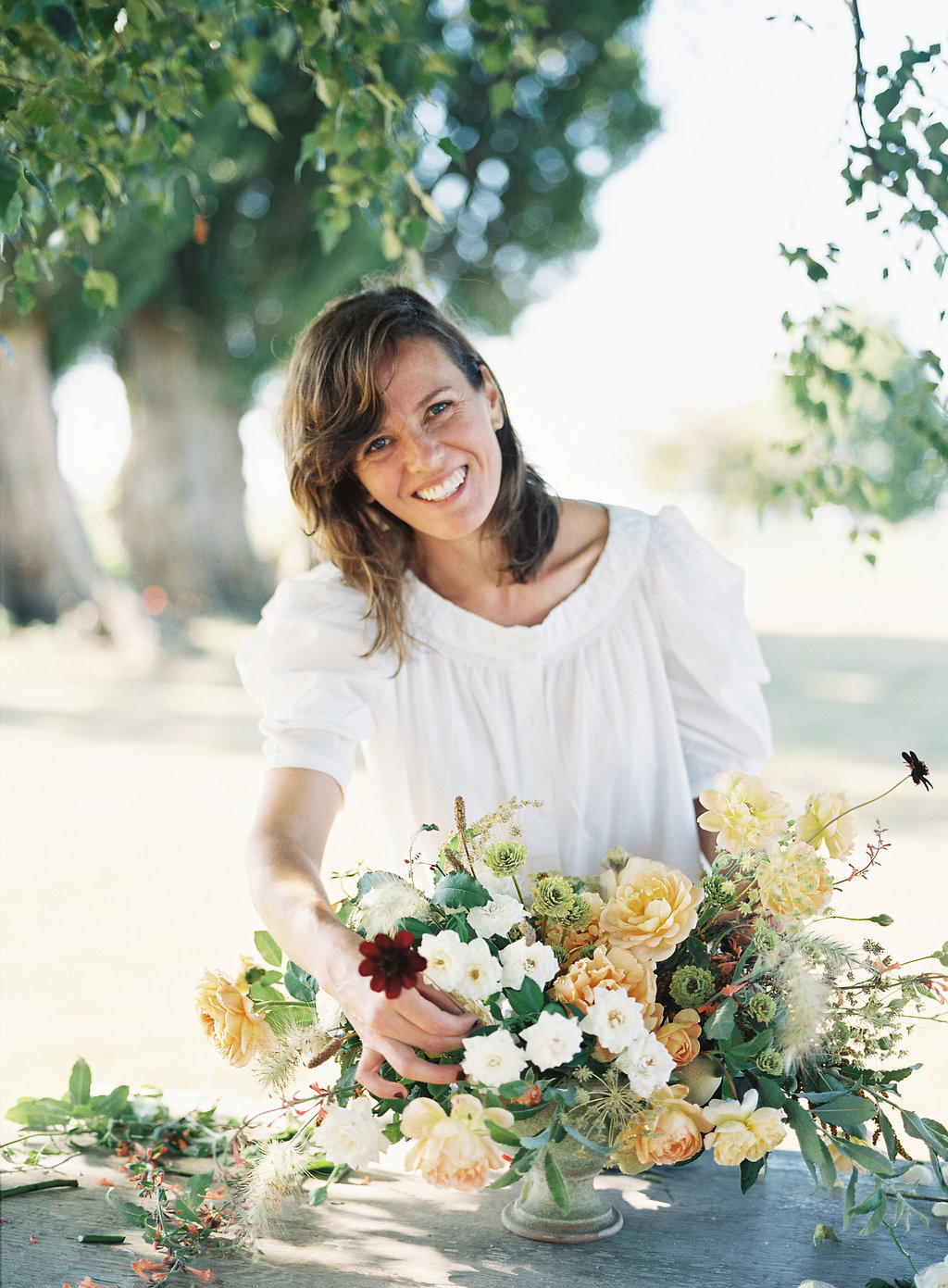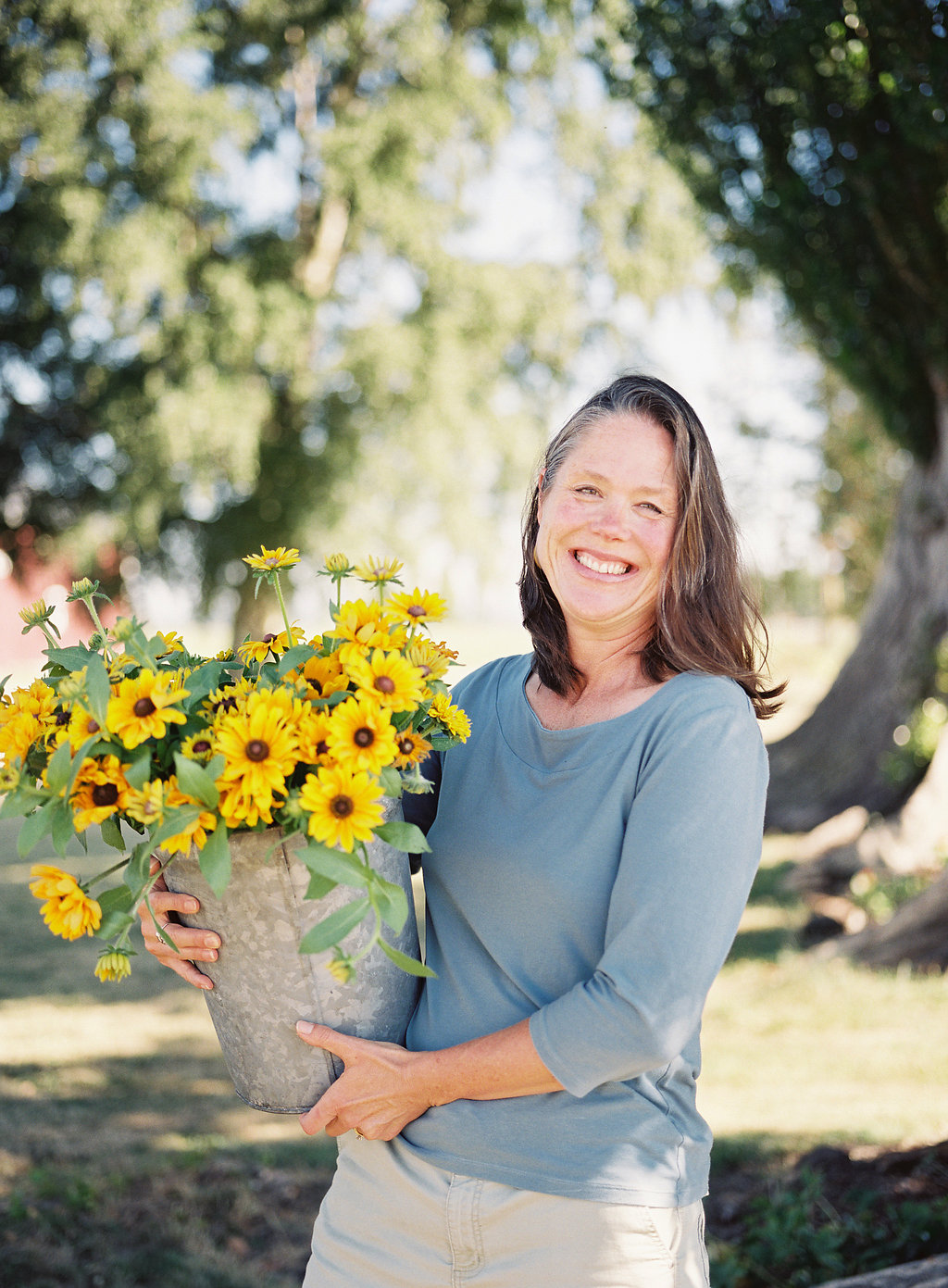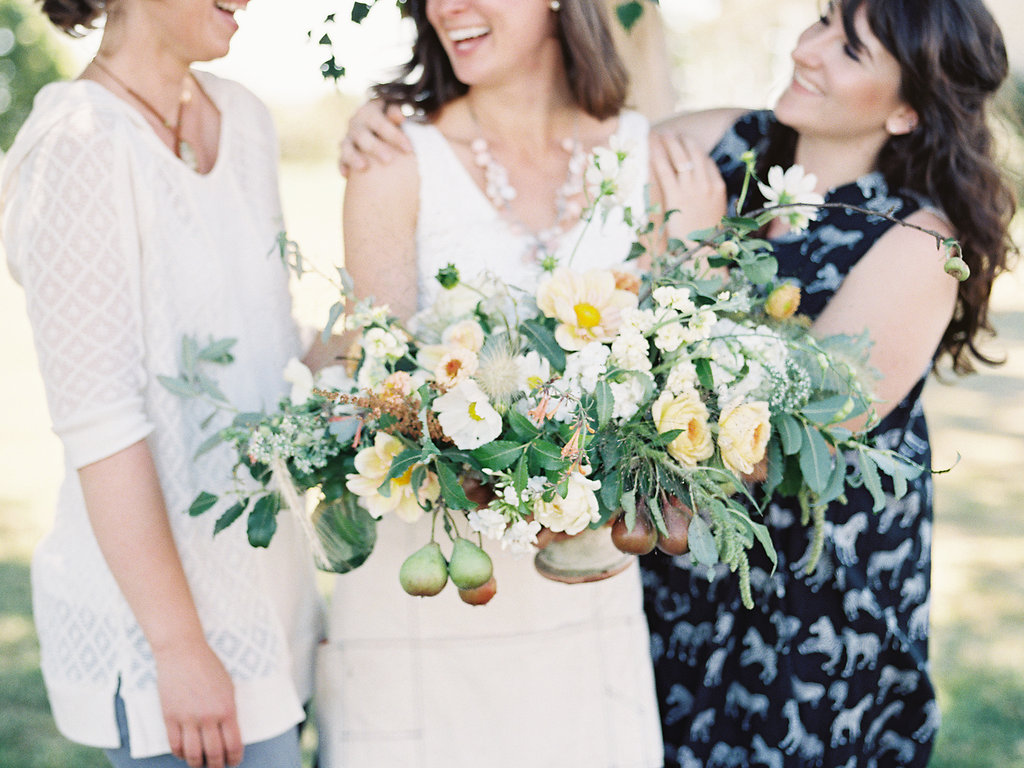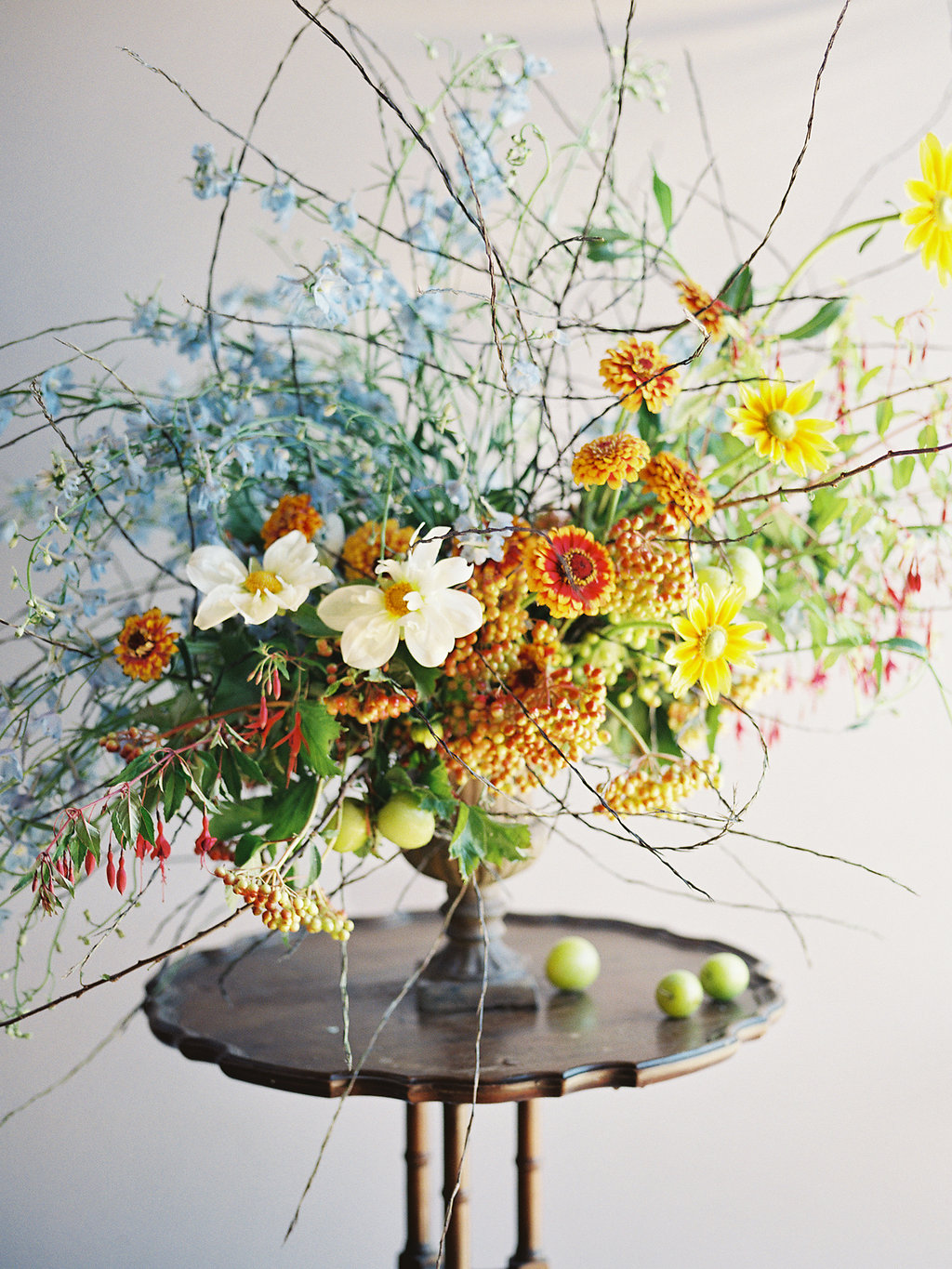 Earlier this year we shared Floret Flowers as one of our Founding Editor Katie O. Selvidge's favorite follows on Instagram. The story behind the farm of owner Erin Benzakein and her family is one that resonates deeply with Cottage Hill's mission to pursue wholehearted living. What began as a small garden is now thriving business, design studio and learning center. With the learning center, Erin teaches farmers, florists and other creatives from across the globe about small scale, high intensity flower production and the art of natural floral design.
Today, we are sharing Part One of last year's Elevated Wildflower Meadow-Inspired Dinner beginning with the workshop aspect of the experience. Read more details from Erin below and return here on Friday for Part Two featuring the dinner.
"Surrounded by tulip fields in Washington's verdant Skagit Valley sits an unassuming red barn. Once on the verge of collapse, the structure was rescued from ruin, lovingly restored, and now serves as a special event space, artists' studio and a learning laboratory for some of the country's leading floral designers.

On a warm summer day last July, the barn at A.J. Johnson Farm was abuzz with activity as two dozen people from across the country and as far away as Australia gathered for a Floret Workshop to learn about the hottest trend in flowers: natural floral design using local, seasonal blooms.

Led by Floret owner and entrepreneur Erin Benzakein, Floret workshops are part floral design training and part retreat. The three-day events attract designers, creatives and flower lovers eager to learn natural floral design utilizing the best of what's in season—most of which comes from Floret's nearby two-acre flower farm and cutting garden.

This past July, Floret's fields were ablaze in color from thousands of cosmos, zinnias and other blooms. As part of the workshop experience, attendees were set loose in Floret's extensive cutting gardens to select from dozens of varieties of organic flowers, as well as fruiting branches, wispy, romantic vines, and fragrant foliage.

Workshop participants wandered the paths gathering flowers, foliage plus other airy elements from the field including grains, grasses, pods, vines and seedheads. Another highlight of the July workshop: the opportunity to harvest armloads of creamy 'café au lait' dahlias – a hard-to-get variety coveted by designers for it's large size and unique soft blush color."
Artistic Credits: Photography by Heather Payne Flowers & Event Styling by Floret Flowers Menus & Name Cards by Brown Linen Designs Vases, Bowls & Planters from Campo de' Fiore Chairs & Dishes from ABC Special Event Rentals by CORT Candles from Creative Candles Linens from La Tavola